Crafts for Background Color Printing
Views:3 Author:Site Editor Publish Time: 2020-09-16 Origin:Site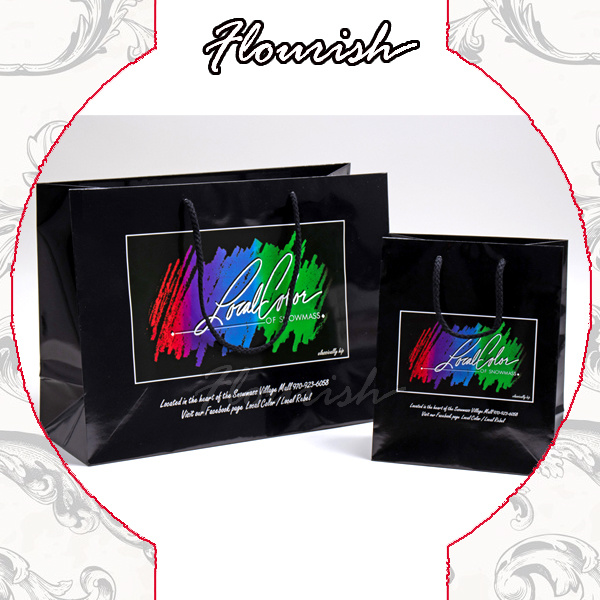 Offset printing is frequently used in printing and packaging industry. We have various packaging products with offset printing including gift bag, jewelry box, cosmetic box, beverage packaging box and so on. And for offset printing, background color is often required with thick and uniformed color effect. The background color printing is so important that we need to dig more about its printing crafts, especially its uniformed ink color.

And there are two aspects for the uniformed ink color. One is its consistency on the different paper sheets; another is on different parts of the same paper sheet. And the requirements for its consistency is particularly strict with it on different parts of the same paper. And it is also a very important index for high quality products. With thin ink layer, the printing effect would not be achieved because streaks, uneven color may occur. To get nice printing effect, we have to make sure of precise printing equipments and proper printing methods.
For spot background printing, larger amount of ink should be applied, leading to more ink showing up on the fine line areas. Therefore, it is not suggested to have fine lines on the spot background printing.
The typesetting should help to even the ink. Slim blank part should be avoided on the background. If many patterns are to be printed altogether, the blank parts are very likely to occur on the joints. And these blank parts shall be covered up by the same surrounding background, which is good to get even color effect.
The most important factor that decide the background color effect is printing itself. And a precise printing equipment is the prerequisite for it. Comparatively high pressure will help a good contact of the printing surface and the penetration of ink on to the paper. And steady pressure will get even ink color. The drum lining can affect the printing effect if it is not carefully maintained.