A Wise Choice of Fast Food Paper Packaging
Views:1 Author:Site Editor Publish Time: 2020-03-25 Origin:Site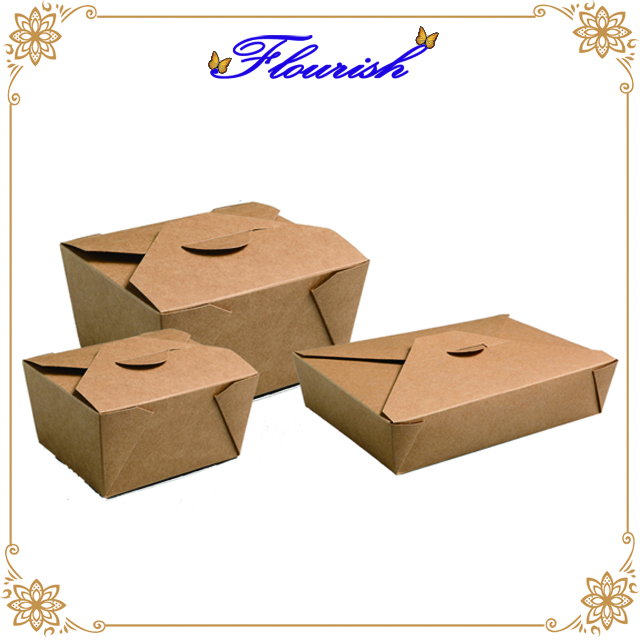 With the rapid development of society, our life pace has been accelerated as well. Convenient food including fast food and snacks become very popular apart from our main course. Fast food for example fried food, soup, noodle, instant lunch food, dried fruits, etc., gets helpful among our busy work life. In the meantime, fast food packaging comes to the spotlight of our attention.

Paper packaging is more popular among all the fast food packaging materials, for instance, paper plate, paper tube, paper box, paper bags and paper containers. And among all the factors that decide the paper materials, cost-effective, environment-friendly become major concerns. And the paper packaging features with easy access, printing adjustable, recyclable and shapeable, which is why most printing factories and paper products companies find paper packaging very favorable.
As to fast food packaging, the fundamental function is protection. And as social aesthetics develops, elegant looking of the packaging becomes more important for sales and concept delivering. However, too colorful printed food packaging may not be as healthy as originally presented paper packaging. That is why we Qingdao Flourish Industrial Co., Ltd., devote ourselves to advertising the application of kraft paper food boxes other than colorful printed cardboard box for food packaging. It is not rare to see skewer boxes, pizza boxes, hamburger boxes, salad boxes, noodle boxes, takeout food boxes for food packaging. While, it is ok if the cardboard food boxes get limited printing instead of full color printing to keep away from printing oil ink.
It is a wise choice to choose kraft paper p for fast food packaging. And we have foldable kraft paper box, kraft paper box with window, kraft paper tray, kraft paper coffee cup, and kraft paper bags to meet different packaging requirements.
It is our obligation to recommend the right products for suitable application for our customers. And sustainable development is our principle in providing the paper packaging products. Please join us in shaping a healthy life concept and contributing the environment protection.