Adhesive Strength —The Key Factor For Box Quality
Views:1 Author:Site Editor Publish Time: 2020-08-21 Origin:Site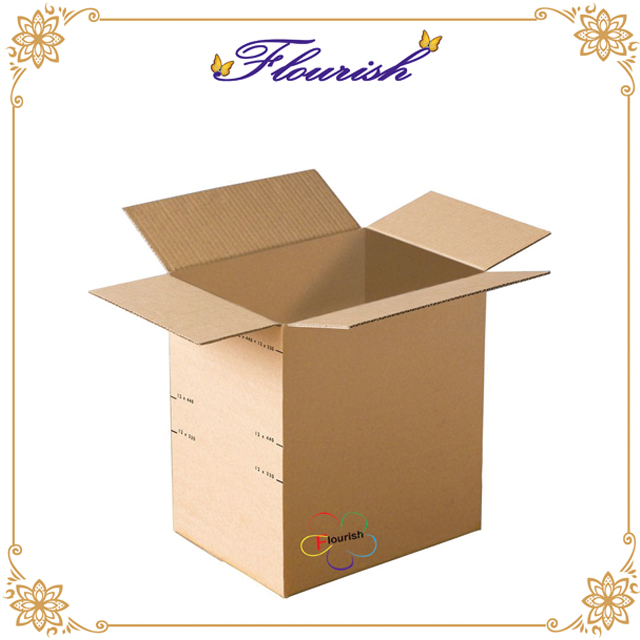 Adhesive strength is one of the important factors that can affect the physical properties of the corrugated carton boxes. From the random testing, many corrugated boxes failed the test because of weak adhesive strength. To solve this problem, the factors that influence the adhesive strength of the corrugated boxes should be carefully observed.

Qingdao Flourish Industrial and Trading Co., Ltd., is going to talk about some of the factors that we think are important to influence the adhesive strength for your reference.
Firstly, the paper materials that are used to make the corrugated boxes can affect the adhesive strength. The paper level of the surface paper and the corrugated paper means a lot to it. The high quality paper materials with proper operation, would help strengthen the adhesion. Besides, the water content in the paper could influence its adhesive strength as well. Usually the moisture content is supposed to be within 7 % ~ 10 %. Higher than 10 % makes the carton soft, and hard to adhere; under 7 % makes the paper fragile and easy to crack, which is not good for adhesion strength either.
Secondly, the adhesives themselves could affect the adhesive strength of the carton boxes. Different compound procedures and blending methods can make totally different adhesive strengths.
Thirdly, the processing equipment and operation is a key point. The main processing equipment of the corrugated box is the corrugated rollers, which will directly affect the evenness of the application of the adhesives when the rollers are seriously damaged. And the operation done by the workers matters in skillfulness and properness. Routine checking and maintenance of the equipments could avoid pressure problem which could result in adhesive issues too.
Therefore, to make sure of the adhesive strength of the corrugated carton boxes, many actions could be made. The suppliers are expected to allow in quality paper materials at the very beginning before the production starts. Check the physical properties by standards. And they should apply qualified adhesives to the paper materials and boxes too. Moreover, the processing equipments should be checked and maintained in time. And the workers should be trained to stay alert in operating the equipments and finding potential problems.