Hot Stamping Technology Helps the Printing Products Value Up
Views:3 Author:Site Editor Publish Time: 2020-08-26 Origin:Site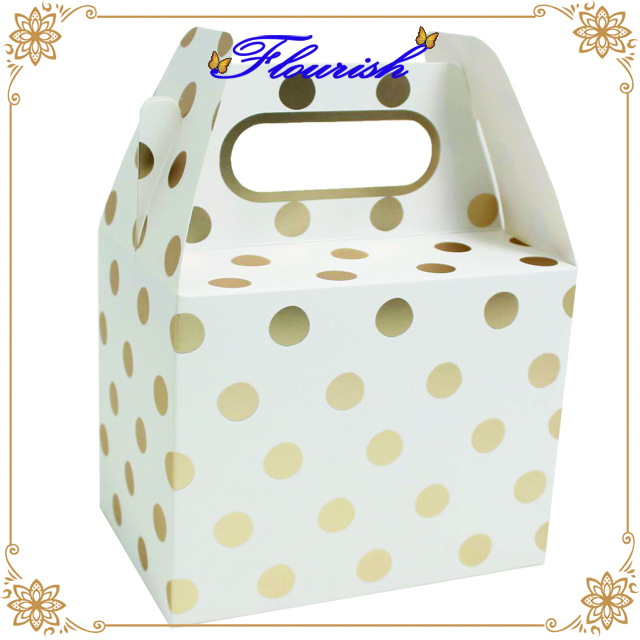 The paper packaging boxes and bags are required to represent elegant, fancy, delicate, environmental friendly, and unique concept of the customers. To meet this demand, paper packaging suppliers are finding ways to develop the technology and beautify the paper packaging products. As a great supplementary technology to the printing technology, the post printing process contribute to balancing the printing effect and achieving the strong visual effect. The post printing technology is not only helpful to value up the products, but also to the quality assurance. Usually we can see gold stamping gift bags, gold stamping cake gift box and silver stamping cosmetics packaging box all around.

The printing effect is impressive when hot stamping is applied, which is bright in color, and luxurious in style. The hot stamping craft is accomplished with set model under certain pressure and temperature. The foil is immediately pressed into the paper products, transferring the images and letters to them. And the foil is excellent in decorating and anti-counterfeiting. Besides, the color of the foil is changeable in observation, delivering a pleasant purchasing and gifting experience.
Speaking of the stamping technology, there are generally two kinds of stamping crafts in the industry, post stamping or pre stamping crafts, among which pre-stamping is most popular. And there are ordinary gold, laser gold, and holographic hot stamping widely adopted in global market. Although most of the hot stamping is done directly on the paper packaging products, there are also hot stamping on the surface of UV oil or on the film of the stickers. And the creative craft of the hot stamping is pre-stamping, which is a large scaled stamping technology and has the foil stamped on the paper card, and the images printed on the foil afterwards.
Apart from the traditional stamping technology and creative stamping technology, there are brand new stamping technologies including 3D stamping and cold stamping to help develop a more vivid and economical visual effect to catch the eyes of the customers. We offer many options for customers to meet different demands of the market.