Knowledge of coated paper bags and kraft paper bags
Views:5 Author:Site Editor Publish Time: 2020-03-04 Origin:Site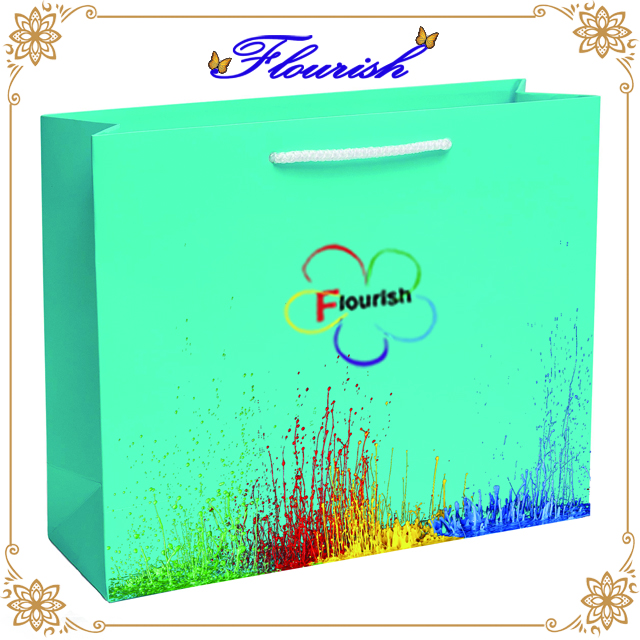 Modern society tends to be more modernized by choosing eco-friendly and low cost paper bags.

The mostly commonly seen paper bags are coated paper bags, kraft paper bags and some times cardboard paper bags.

Coated paper bags are expressive in color and printing effect, becoming a popular star in paper bags. Coated paper at 157GSM or 200GSM is a hot seller. If it is supposed to carry heavier items, 300GSM is often a good choice. In our daily life, we can see coated paper bags as shopping paper bags, cosmetic packaging bags, jewelry packaging bags, clothes packaging paper bags, shoes packaging bags, and food packaging bags etc.

Kraft paper bags are more and more favorable because it's strong and environment friendly. The simple lifestyle portraits the elegant mind. Kraft paper bags often come in 120GSM or 140GSM in white, brown, black or printed. Kraft paper bags are often seen in gift packaging bags, jeans packaging bags, and wine packaging bags, etc.

Qingdao Flourish Industrial and Trading Co., Ltd., offers a variety of paper packaging bags. Please contact us for cooperation.