Principles of Designing Jewelry Packaging
Views:7 Author:Site Editor Publish Time: 2020-04-10 Origin:Site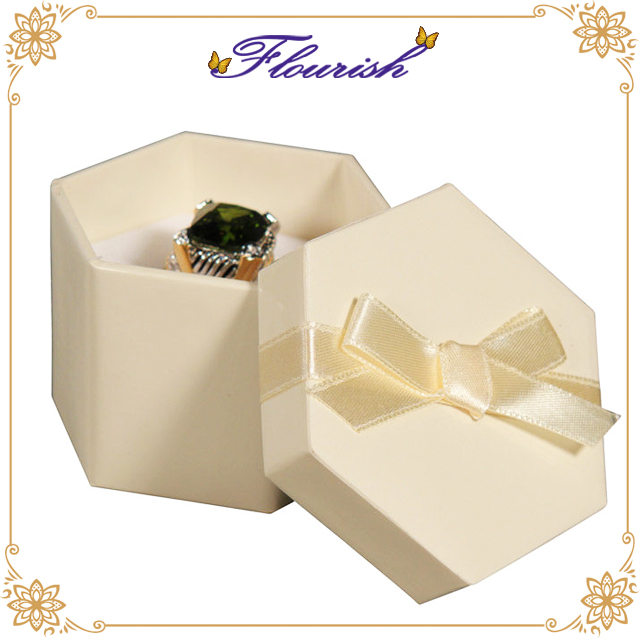 Jewelry packaging palys an important role in protecting and advertising itself and its brand. Based on protecting and beautifying the jewelry, taking consideration of delivery concerns, the jewelry packaging realizes its value through excellent designing and mature sales strategy while building up good product image and maintaining its market fame.
There are many kinds of materials for jewelry packaging including cardboard box, soft bags, cards, trays and so on. Jewelry means a lot to women, which is a sign of special feelings. Today Qingdao Flourish Industrial and Trading Co., Ltd., will talk about some tips on jewelry packaging.
To present a good jewelry box or bag for necklace, earring, bracelet, and ring ect., there are certain requirements that need to be met.
No.1 The packaging should be unique and special. For example, with some special element adopted, the packaging would stand itself out quite easily from so many other packaging. If the designer would take ancient Chinese or ancient European element to the packaging, it would be very attractive to customers.
No.2 The packaging materials should be carefully chosen and the finishing should be strictly controlled. Different jewelry would be packaged in different boxes in different materials. The higher grade the jewelry belongs to, the better the materials are supposed to be used. And the major principle for this is to match the jewelry with right packaging. The materials could be paper, cotton or plastic. Among these, paper packaging is still the most frequently chosen one.
No.3 The packaging styles should be changeable. With the rapid change in consumer market, the packaging style should change at its pace to always serve consumers in order to win the position in competition.
No.4 The packaging is supposed to be multi-functionable, meaning it would not only be a packaging to protect the jewelry but also be a good tool to display itself for sales and for other purpose.
Customer comes first. This principle should always be highlighted while designing the jewelry packaging. To do thorough research on the customer would be very helpful to have a good outcome after the packaging completed. Factors like the target customer base, their purpose of making the packaging, and their aesthetic taste should all be considered before the designing starts.
And the packaging should help express the beauty and idea that the jewelry conveys by making the best packaging shapes, colors, materials and so on.
Taking the market trend into the designing idea would accelerate its popularity of the jewelry in the market. For instance, nowadays eco-friendly packaging weighs much in the eyes of the market. If jewelry packaging could follow the trend, it would cater to many customers demand leading to a pleasant sales outcome.
To get a satisfying packaging, we feel obliged to do lots of homework including the tips mentioned above. We welcome more suggestions to develop our ideas on jewelry packaging boxes and bags.